Processing
Calendering
Calendering is a process that Elletielle offers with the use of the best technologies through the bending of steel sheets for construction steel, stainless steel and aluminium. Starting with contacting either our commercial or technical department, we take care of evaluating the plasma cutting necessary for your order with you.
One of our managers will work with you and assess your needs, check the feasibility of sheet metal calendering and any requirements you may have for the job until the delivery of your material.
When is calendering the best choice?
ICONA
Grossi spessori
Curvatura di lamiere di spessore compreso tra 10 mm e 200 mm.
ICONA
Precisione
Attenzione e precisione nella lavorazione permettono che non venga compromessa la struttura della lamiera.
ICONA
Velocità
In modo veloce si riescono ad ottenere curvature nei materiali riducendo i tempi di lavorazione.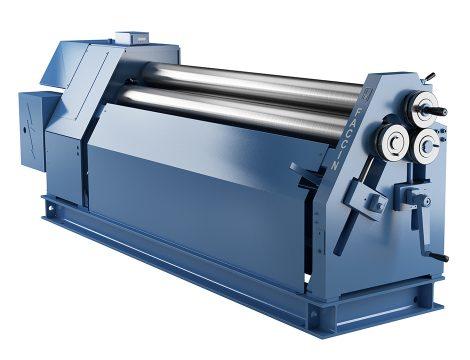 Le calandre Faccin, adatte a curvare lamiere più o meno sottili, sono prodotti tecnologicamente avanzati in grado di curvare lamiere più o meno sottili offrendo massima precisione, alta produttività e affidabilità a lungo termine.
Dimensioni rulli
Diametro esterno rulli centrali: 220/210 mm
Diametro esterno rulli laterali: 165 mm
Pezzi da calandrare
Max spessore dei pezzi da calandrare: 12 mm PER FE S235JR - 6mm PER INOX 304
Max larghezza dei pezzi da calandrare: 1500 mm (N.B. La massima larghezza calandrabile dipende dal materiale e dallo spessore del pezzo da calandrare)
Contact us
Tell us your needs, the project you want to create and contact us by filling in this form. We will answer you as soon as possible to better define your requests and help meet them.
* the fields are required